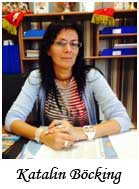 Total Hungary Wagon Management Kft. was founded in September 2010 in Debrecen (Eastern part of Hungary).
TWMH is specialized in mobil service, maintenance and repair of the rail wagons. In the last years during our many service order proved, that we provide quality work done in flexibility collaboration with our customers.
We can provide the following services:
•    inspection of the technical condition of railway wagons
•    checking and repairing of the loading and unloading doors
•    greasing of the draw system and screw couplers
•    changing brake block, brake shoe, brake lever, and brake safety strap
•    changing spring cap and shakle
•    changing inside and outside springs
•    adjusting, repairing, welding of the wagon body
•    repairing, cleaning, painting of the labels
•    Pdr5 Rail Tab machine to performed BR0 brake test
Our customers' needs are constantly changing. Between 2010 and 2019 we have continuously expanded our business in order to adapt to these changed needs. We have fully equipped mobil service cars and locations in Debrecen, Gyékényes and Győr.
Each of our locations have warehouse equipped with the most important tools and materials.
The TWMH is committed to quality and reliable services. Our qualified technicians perform their duties in accordance with the following provisions:
•    MSZ EN ISO 9001:2015 and MSZ EN ISO 3834-2:2006
•    The general conditions of use of rail wagons issued by the UIC [International Union of Railways] [German abbr .: AVV]
•    The company work instructions
•    MSZ EN ISO 15085-2
•    Maintenance according to ECM Certificate (Part 4)
•    VPI since 2014 ( valid until: 31. 10. 2026)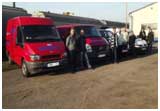 Everyday our business performed according to the following principle:
•    Keeping in mind the deadlines and cost-effectiveness, we provide custom solutions to achieve your objectives and technical requirements.
TEAM OF TOTAL WAGON MANAGEMENT HUNGARY